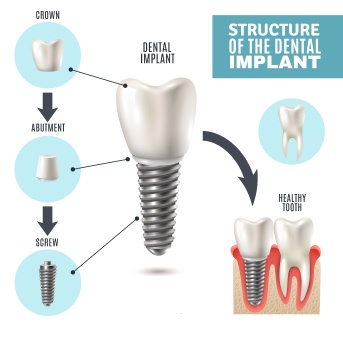 About DIOnavi Dental Implants
Eco digital implants by DIOnavi incorporate cutting-edge digital design and manufacturing processes to ensure a perfect fit for each patient. Combined with guided implant surgery, which utilizes advanced imaging technology to create detailed 3D map of the patient's oral anatomy, this dental implant system allows for minimally invasive procedures, reducing discomfort and enhancing overall patient experience.
DIOnavi Benefits
DIOnavi dental implants offer a myriad of benefits. These include:
Precision Digital Design: DIOnavi dental implants leverage advanced digital design, ensuring a perfect fit and minimizing errors.
Accelerated Healing: The precision in design contributes to faster healing times for patients undergoing implant procedures.
Extended Implant Longevity: The meticulous digital design not only ensures accuracy but also enhances the longevity of the implants.
Reduced Post-operative Discomfort: Patients benefit from a minimally invasive approach, resulting in reduced discomfort after the implant procedure.
Aesthetic and Functional Excellence: DIOnavi implants provide both aesthetic and functional advantages, offering patients the confidence of a perfectly fitted dental implant.
Schedule With Us
For a transformative dental experience through DIOnavi dental implants in Santa Fe, New Mexico, schedule a consultation with Dr. Jared French at Jared French, DMD, our experienced dentist! Contact 505-471-5353 to explore the future of dental care at our office!
Invest in your smile with DIOnavi dental implants — where innovation meets excellence in dental restoration.